There are plenty of measurements that matter when choosing a window that go beyond height and width. The National Fenestration Rating Council (NFRC) provides two visual guides, each helpful in explaining how window performance and quality are rated, and in describing precisely what each rating may mean in your circumstances.
First is an example NFRC label, carefully dissected:*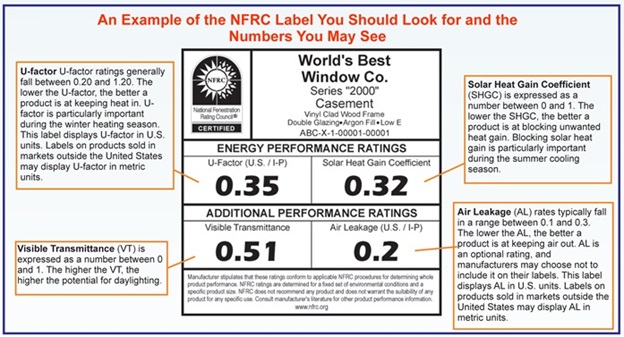 The NFRC also helpfully explains how the items explored above actually apply to your home, which is in general not obvious to homeowners who haven't purchased windows before.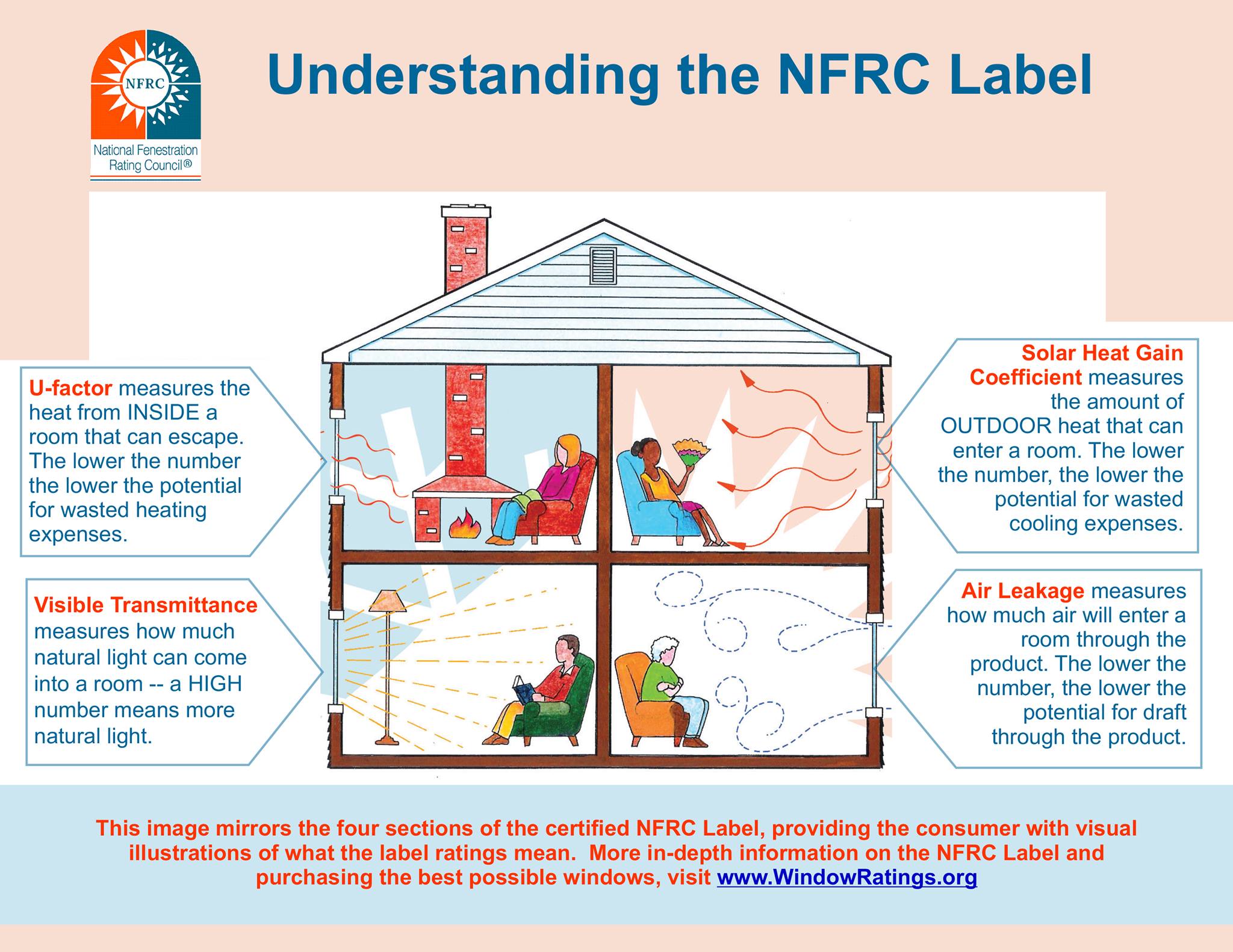 If you have questions about how any of the NFRC's figures apply to your situation, call us to arrange for a consultation.
*`The numbers shown below are drastically poorer than those achieved by WeatherGard's 700 Series window and patio door products.
This article was written by
WeatherGard
and was published in
June 2015
.