Shelter Dogs Can Heal Veterans When Given a Second Chance
We started our Mission in 2010 by dedicating our efforts to helping disabled veterans with PTSD by rescuing and training shelter dogs to be their service dogs. We rescue dogs from shelters throughout Michigan and start their training at one of our prison housed training programs. There, the dog 'cadets' master obedience and pre-task training. While the inmates are training the dogs the veterans are being trained.
Our services are at no cost to the veteran.
When the veteran and dogs are ready, they are paired to match the skill of the dog with the needs of the veteran. Now the veteran and dog team attend weekly training at the Blue Star Training Center for about a year to accomplish training milestones and personal goals of independence and mental wellness. Only then are they endorsed as Blue Star service dogs. All of our services are at no cost to the veteran so we rely on the generosity of others and programs like WeatherGard Cares.

Testimonials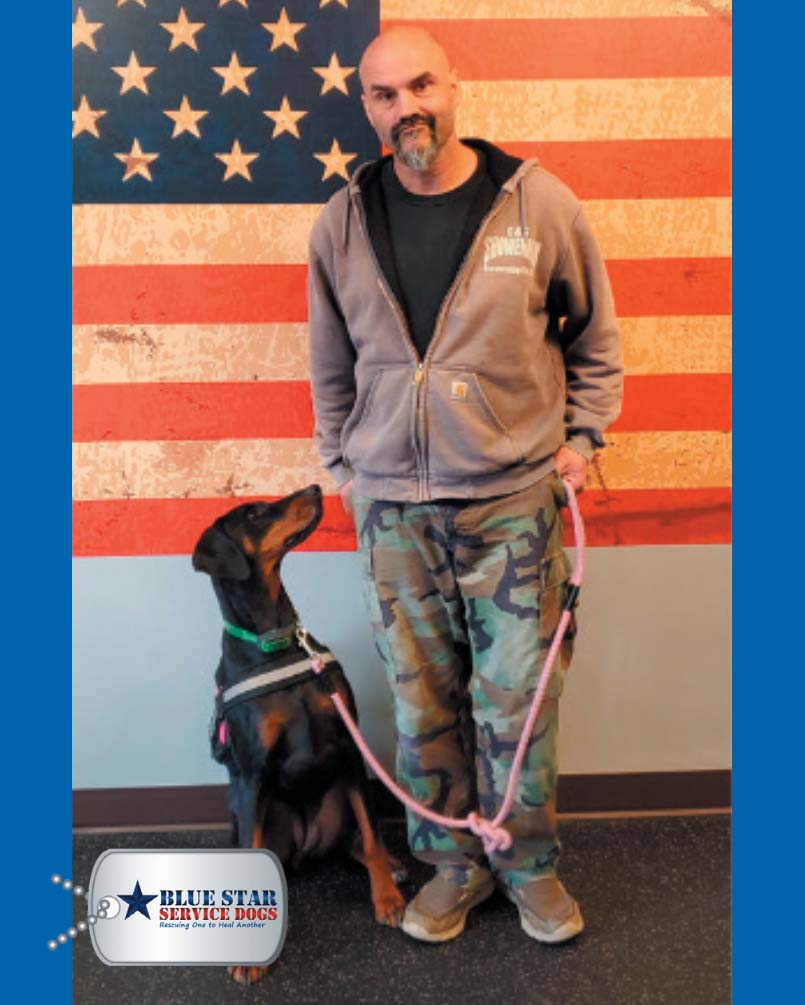 Changed my life
I can't thank Blue Star Service Dogs enough. There is no other program that even holds a candle to them. If I had a million dollars, I would give it to them. They have changed my life in so many ways.
Lucy and Her Veteran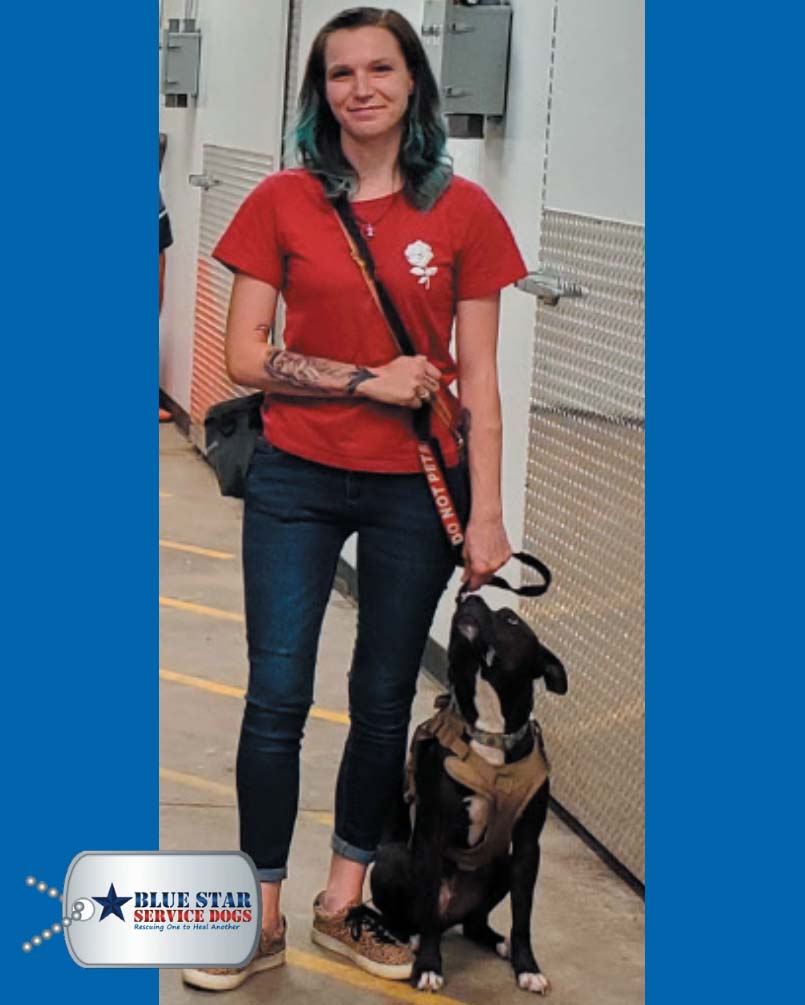 Time to smile
Blue Star Service Dogs has helped me feel confident in myself, stronger, and happier. I actually smile; I go out and do things now. I don't stay secluded in my house for days or weeks at a time. I have gone to more places in the last 6 months than in the last 3-4 years.
Ruby and Her Veteran
Help us continue our mission to give veterans new hope and a shelter dog a second chance.