Why should you have
your roof inspected immediately?
After a major hail storm or wind event, it is critical you have your home inspected immediately by a HAAG-certified professional. Once hail compromises the protective layer of granules coating your shingles, the layer underneath becomes exposed, which leads to leaks. These can take several years to develop and by then, you may be outside the typical one-year timeframe allowed by your insurance company to file a claim. Furthermore, some insurance companies will limit their coverage if you fail to take action after a major weather event, claiming that most of the damage was caused by your own neglect.
Why WeatherGard?
WeatherGard has been protecting Michigan homes for over 32 years. Our HAAG-certified team works with insurance adjusters and every insurance carrier in Michigan. WeatherGard team members are there to be your advocate, ensuring you achieve the best outcome. We provide free roof inspections, review all details with you - including pictures of any damage - and help you make an informed decision about filing a claim. Should you decide to file, we can also help you navigate your insurance policy and review any valuation for accuracy. That way we can make sure you get the proper amount to professionally repair your home.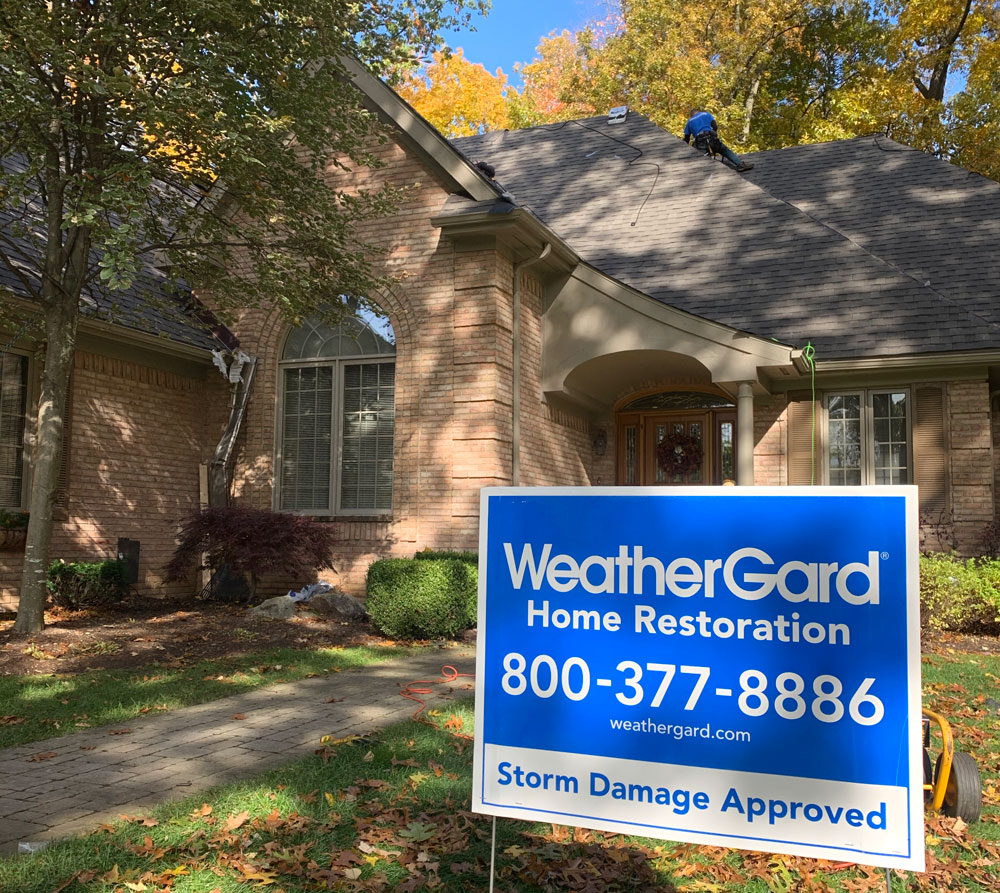 Please provide your name, address, and include the word HAIL in your text. Expect a response within 24 hours. After our exterior inspection, we will send you pictures and a report by email or text and can then review them using Zoom or Facetime, ensuring a safe social distancing interaction.