Step 1: We seal the attic and control moisture.
Sealing Recessed Light Fixtures
Unsealed can lights let heat in during the summer, and let heat out during the winter, so we seal them using fire-resistant enclosures, as shown below: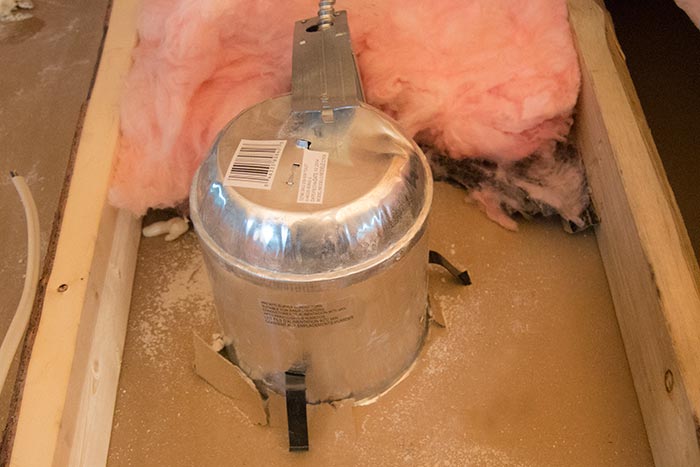 Attic Hatch & Scuttle Hole Cover
Air leaks around attic entrance hatches can be a major contributor to energy waste. We take the time to thoroughly seal and insulate them.
Electrical Penetrations
Openings made for wiring create a maze of paths for air to travel from the attic, down into the walls, and then into living space via electrical outlets, and out from under baseboards.
Plumbing Penetrations
Unsealed plumbing penetrations create substantial air exchange between the living space and the attic, wasting energy and reducing the effectiveness of insulation.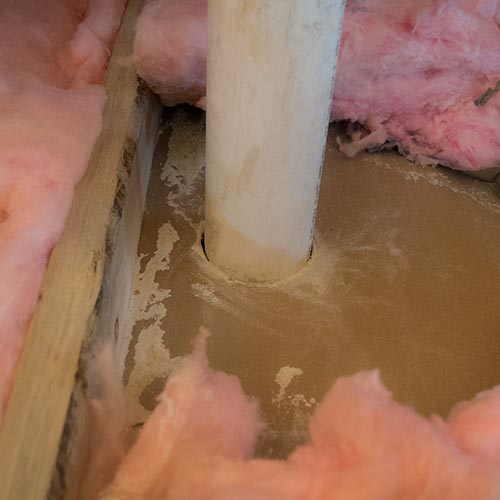 Hot Water Heater Vent
Hot water heater vent pipes are commonly unsealed and typically allow significant airflow between the attic and the living area.
Sealing the Chimney Chase
Among the largest attic-to-living-area leaks is the space surrounding both brick, concrete, and steel chimney pipes, which are often large and left entirely open.
Properly Installed Flapper Vents
We ensure that exhaust fans send moisture outside without spilling into the attic, where it would otherwise negatively impact insulation performance.
Step 2: We insulate with cellulose.
Cellulose protects Michigan's environment.
We use Michigan-made cellulose that's made of 85% recycled paper—newsprint and paper products collected at fundraisers for community organizations. It's also manufactured in a more environmentally-friendly way than competing products, with less energy use and 80% lower greenhouse emissions.
Cellulose is the safer, healthier choice.
Unlike fiberglass, cellulose insulation poses no threat to your lungs with dangerous respirable glass particles. It's non-toxic and formaldehyde-free. It also means better protection against fire, with 55% better fire resistance than fiberglass.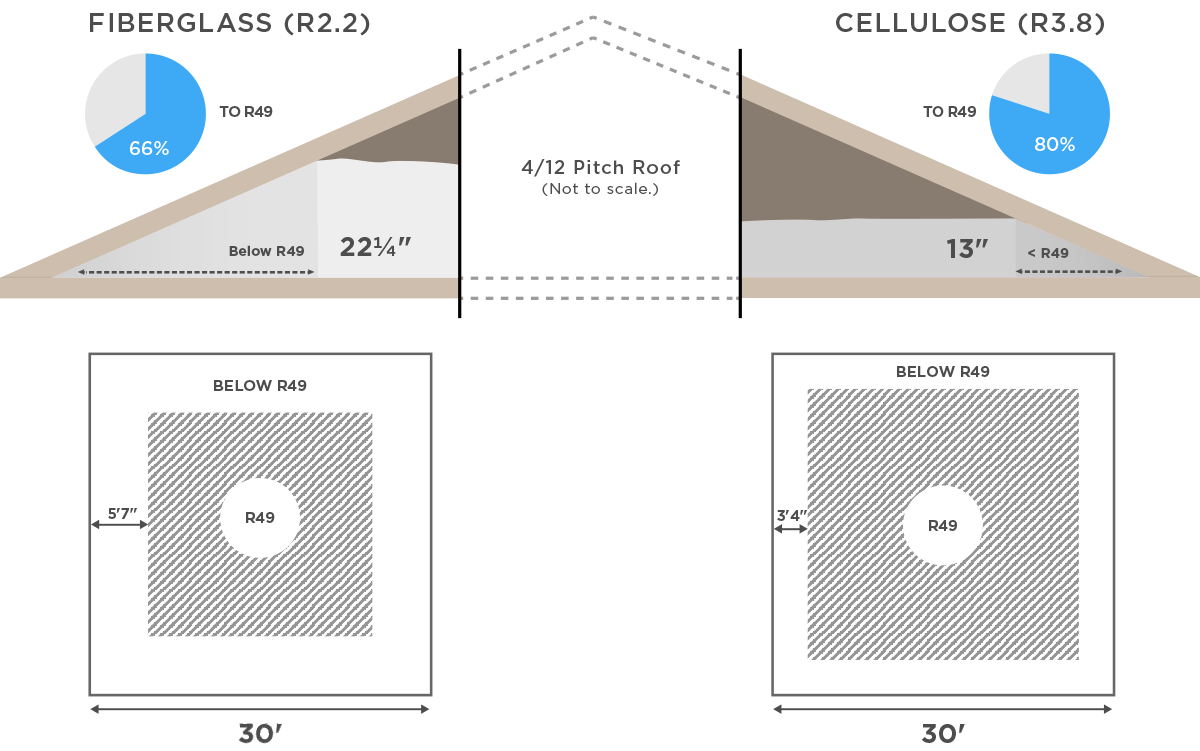 Cellulose provides better coverage than fiberglass.
When you insulate your attic with cellulose rather than fiberglass, a greater portion of the attic area is fully insulated because cellulose is effective in smaller amounts.