Cleaning your gutters can be dangerous.
Each autumn, thousands of Americans get hurt while cleaning debris out of their gutters. The easiest way to avoid being one of those cases is to install an effective gutter guard solution, and never have reason to get the ladder out to begin with.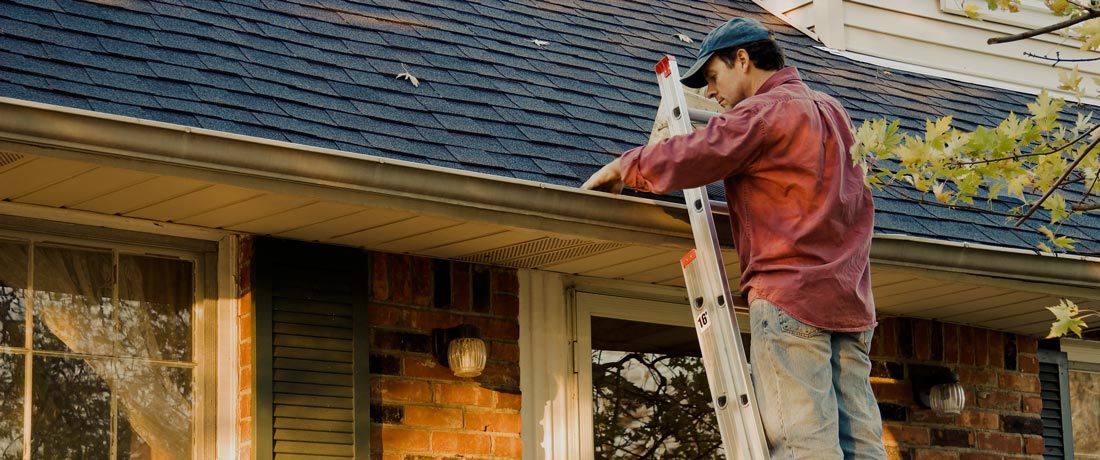 Get GutterGlove®
We install capably engineered aluminum gutter guard systems by GutterGlove®. They're convenient, prevent ice buildup, and you never have to worry about debris clogging your gutters.
Prevent ice dam formation.
Near the end of winter, melted snow flows toward the eaves. If a mound of ice has formed there, the water will be trapped, soaking the roof and causing leaks. Debris-filled gutters can anchor large, damaging ice dams. That's why keeping them clear of leaves and other material helps to protect your roof.
Eliminate enormous icicles.
Installing effective gutter protection minimizes winter ice buildup at the eaves, reducing the size and number of large, potentially dangerous icicles.