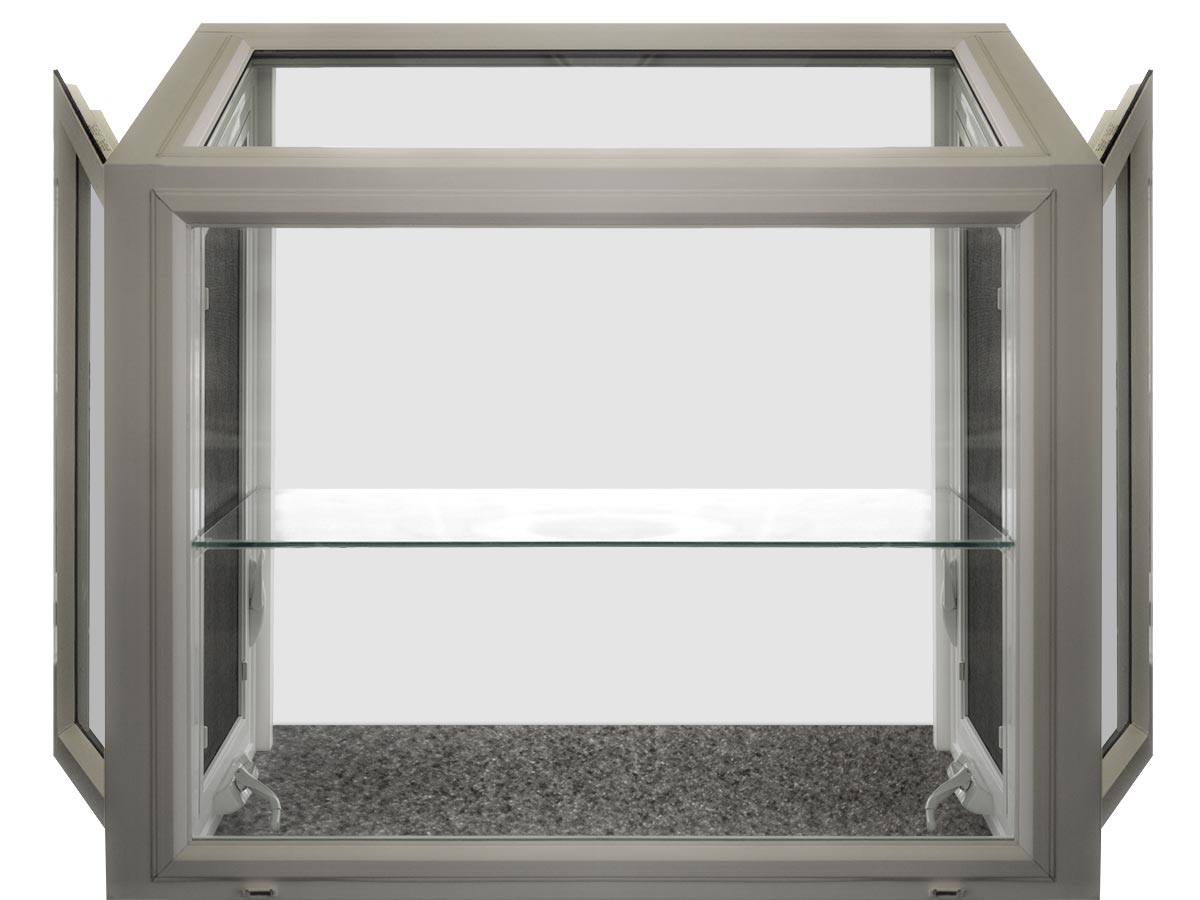 Bring nature indoors.
A garden window allows you to keep flowers, herbs, and other plants inside your home where you can enjoy them, while ensuring adequate natural light exposure. Trapezoidal side windows create good airflow, and when they're closed, a cranked-tight seal guarantees that the occasionally unpleasant Michigan weather won't intrude.
Furniture quality construction
Every WeatherGard garden window is carefully sized and custom manufactured. The windows are constructed using 1 ⅛″ hardwood, and have an insulated seat (achieving an R value of 9.0). The side vent windows, like all WeatherGard windows, are fusion welded to provide strength and durability, to ensure that they perform well for decades.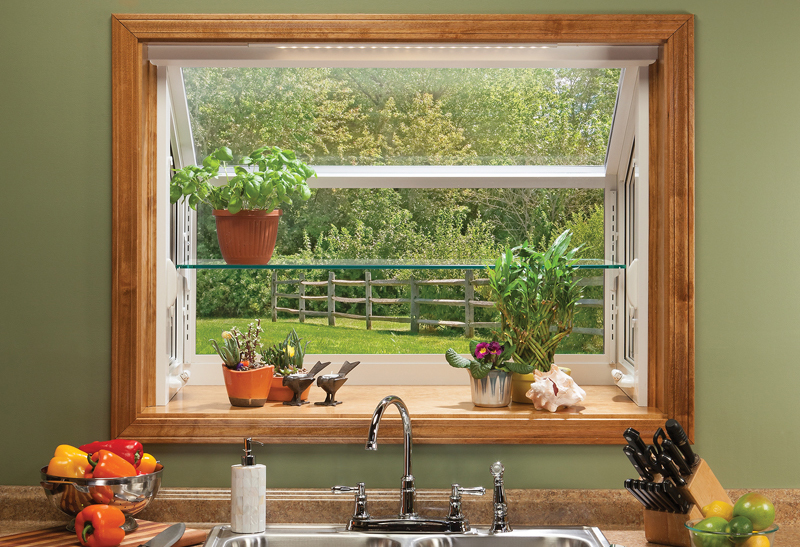 Color, style and configuration
Interior surface & finish
Maintenance-free, scratch resistant laminate veneers are not damaged by plants, soil, or water. They're available on the seat alone, or on the entire interior, and we offer 5 finish options, including both solid colors and wood grain effect.
DuPont® Corian™ seat
All WeatherGard garden windows are available with DuPont® corian seats, which is impervious to water and will not scratch. Choose from 6 finishes.
Decorative glass
Double strength, Low-E insulated glass is standard on all WeatherGard garden windows, and the center picture window is available with a variety of decorative options.
Shelving
A tempered glass shelf comes standard on all windows up to 50″ wide, and a steel wire shelf is standard on units wider than 50″.