Engineered to save energy.
Low-E prevents heat radiation through the glass.
Because we coat the glass in our patio doors with low emissivity titanium dioxide film, they perform as well as our windows do when in terms of energy consumption costs and optimal interior comfort.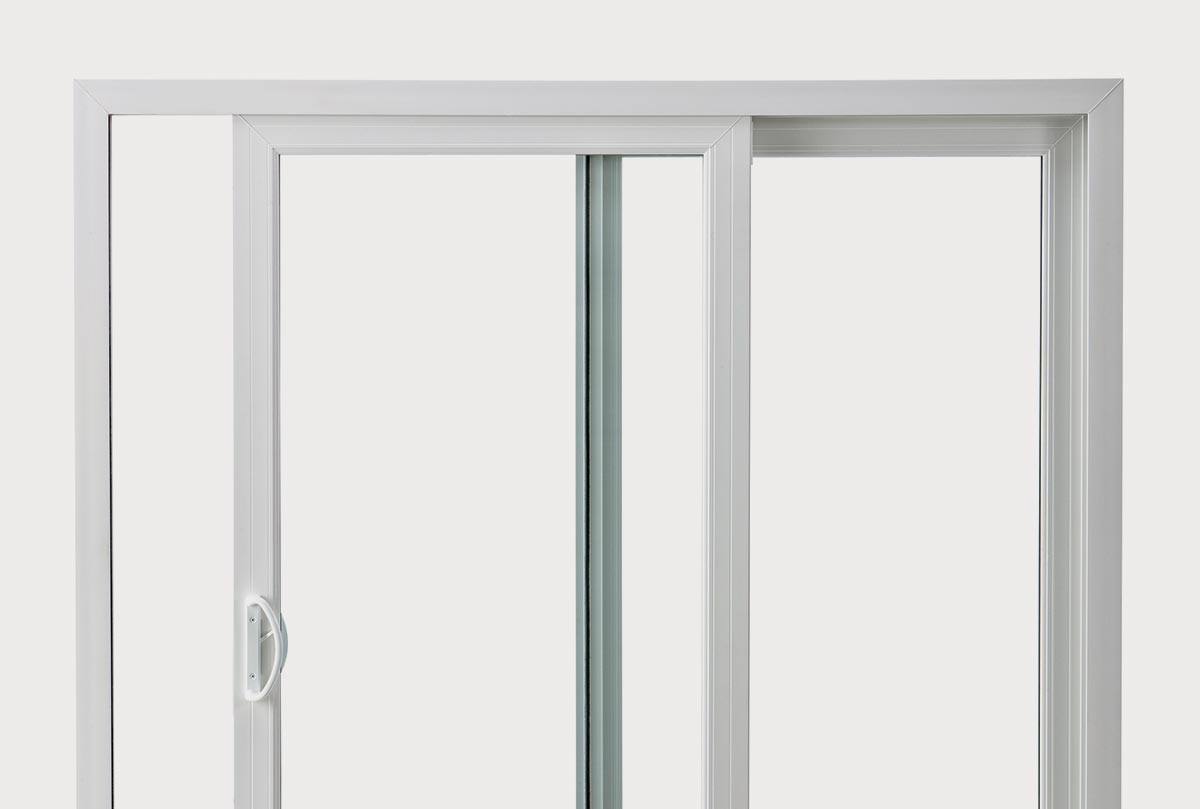 High-tech spacers prevent thermal conduction.
A new high-tech spacer designed by Cardinal IG® prevents the spacer and bonding materials, which hold the glass panes together, from conducting thermal energy between interior and exterior of the home. Ordinary windows use a basic spacer that hasn't changed in decades, and that shows up in energy bills.
Compare us to Hansons™ and Wallside™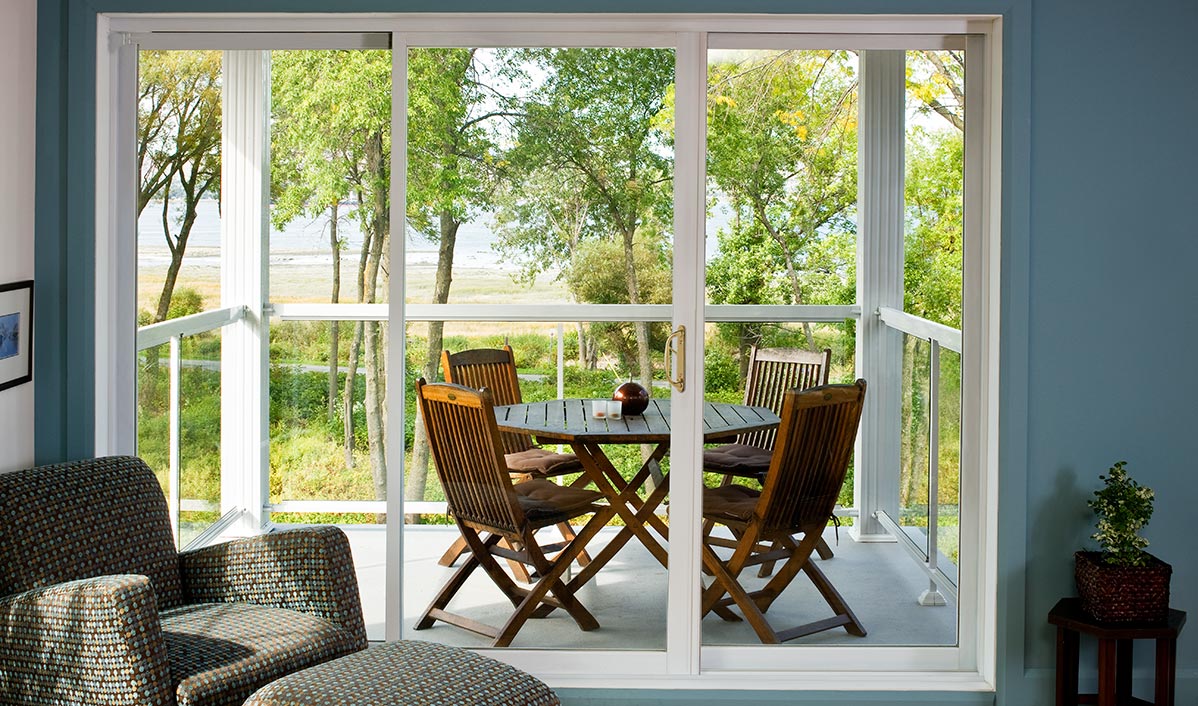 Argon insulates the glass.
Between the panes of glass in every sliding door, we use argon40 gas in place of air, to boost the thermal barrier between the interior and exterior of the house by more than 30%. The gas is safe—non-toxic as well as non-flammable.
Colors & Woodgrains
Patio doors come in standard white, tan, can be painted matching any color, and can also be stained. Most stained vinyl woodgrain finishes look utterly fake—ours are entirely convincing.

Tough Hardware
Unlike many sliding door manufacturers, our door is fitted with rust-proof metal rollers, covered with a durable, smooth-sliding nylon layer. They're guaranteed not to wear out the way cheaper plastic rollers do. That's one of the many reasons we can offer a meaningful lifetime guarantee on the entire door.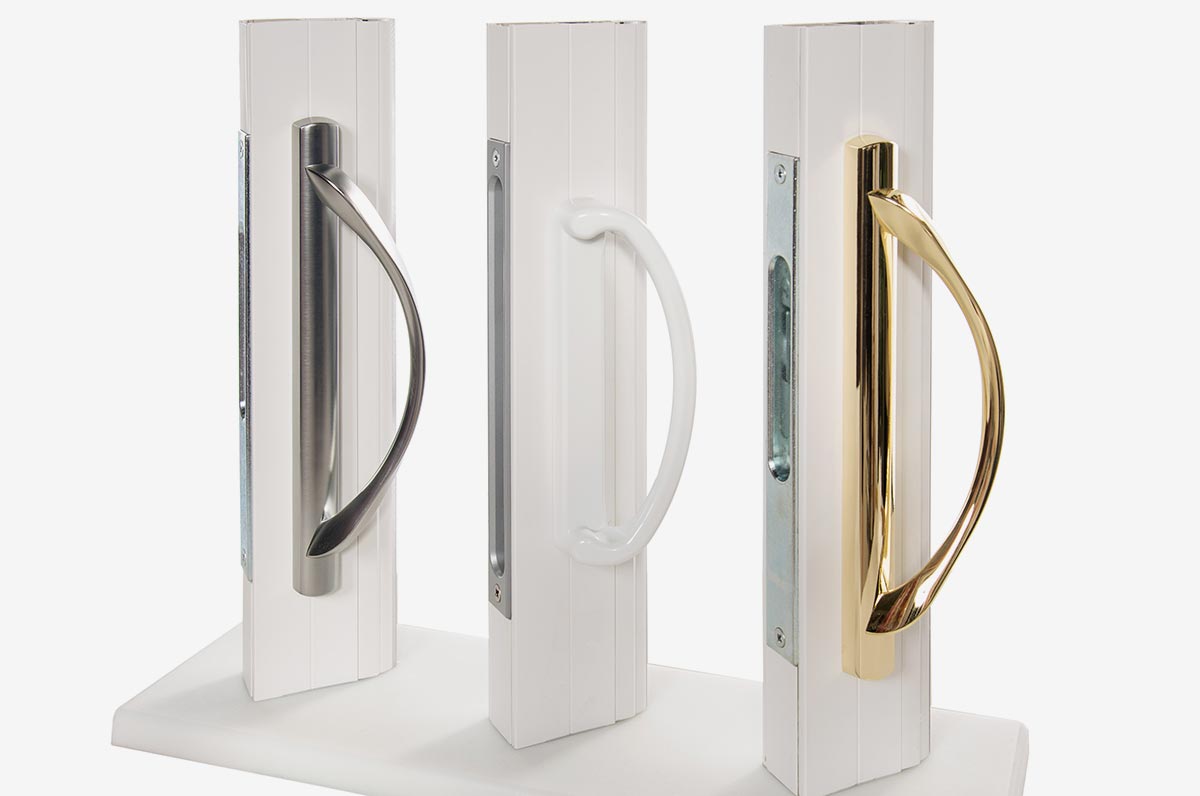 Commercial Grade Strength
Like our windows, our patio doors are built to be exceptionally tough and long-lasting. The frame within which the doors slide is manufactured to the meet the same rigorous standards as our window frames. Once installed, you can expect the door to last for life.
Learn about commercial grade standards